Irrigation Services in Overland Park, KS & Nearby Areas Like Leawood & Mission Hills
We offer irrigation system repairs, winterization, startups, backflow testing, upgrades, and more.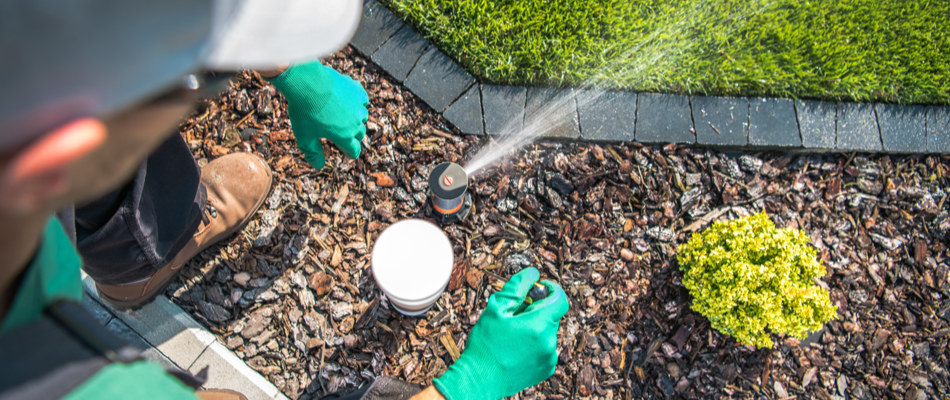 Your irrigation system is vital to keep your lawn and landscape well-watered throughout the growing season, and our team at Lawn and Landscape Solutions is here to ensure it stays in tip-top shape! We can handle all your irrigation needs, from repairing issues, shutting it down for the winter via winterization, and bringing it back online in the spring via startups to testing your backflow prevention device and upgrading your entire system! We even offer drainage solutions to remedy flooding problems on your property.
Our irrigation services are available to residential property owners in Overland Park, Leawood, Mission Hills, and other nearby areas in Kansas and Missouri.
---
Irrigation Repairs

If your irrigation system breaks or malfunctions, don't worry - we're here to help with our irrigation repair service! We're highly trained and have extensive knowledge of these intricate systems, and we'll thoroughly inspect yours to find the source of the issue. Then, we'll promptly rectify it to get it back up and properly functioning so your lawn and landscape can stay healthy and hydrated!

Some common irrigation system issues we can repair include broken sprinkler heads and water lines, malfunctioning controllers and rain sensors, and more.

Irrigation Winterization

Safely shut down your irrigation system for the winter with our winterization service! We begin offering this service in November, which involves blowing out the water from your system and shutting it off.

Irrigation Startup

Our team can bring your irrigation system back online in the spring via our startup service! We begin performing startups between mid-March and April once there's no risk of the pipes freezing over. We'll slowly turn back on the water and calibrate your irrigation controllers. Then, we'll assign the zones and run through each to ensure the sprinkler heads are working correctly, adjusting if needed.

Irrigation Backflow Testing

Your irrigation system's backflow prevention device plays a tremendous role because it prevents contaminated water from flowing backward into your drinking supply. At Lawn and Landscape Solutions, we offer an irrigation backflow testing service to ensure this device functions properly. That way, you can rest assured that your drinking water supply is safe and free of harmful contaminants!

Irrigation System Upgrade

We offer an irrigation system upgrade service to take yours to the next level. This service involves retrofitting and upgrading your existing system to a smart one. Not only will this make keeping your lawn and landscape hydrated more convenient, but it'll also provide efficient watering for less waste!

Drainage Solutions

If you have flooding issues on your property, look no further than our drainage solutions! Our team can install various drain types to redirect water away from your home's foundation and give it somewhere to go rather than gathering and potentially causing damage to your property.

Some drainage solutions we can install include French drains, downspouts, dry wells, and more.
---
Sign up for our irrigation services to keep your system in working order!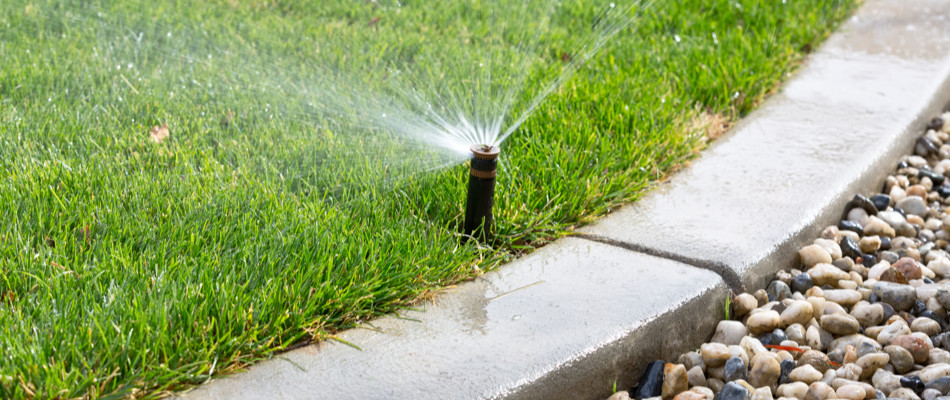 If you want to keep your irrigation system in working order, you've come to the right place! At Lawn and Landscape Solutions, we can do anything from repairs and backflow testing to winterization, startups, and even upgrades! We also provide drainage solutions to remedy standing water problems on your property. We've been providing our top-notch services since 2001, so you can trust that you're in good hands with us.
We offer our irrigation services to residential properties in Overland Park, KS, and throughout the surrounding areas, including Leawood and Mission Hills. We also provide these services to nearby cities in Missouri. Call us at (913) 238-9318 to sign up!