Fertilization is vital in lawn care, as these treatments provide your turf with the nutrients it needs to thrive. However, there are two types of fertilizers: liquid and granular. While liquid treatments are fast-release and immediately get to work nourishing the roots of your grass, granular fertilizers are slow-release and provide nutrients gradually over an extended period. So, which one should you use for your lawn in Kansas? Both are great at different times of the year, so determining whether your grass needs a quick nutrient influx or a gradual supply is the key to maintaining its health and beauty.
---
How does granular fertilizer work?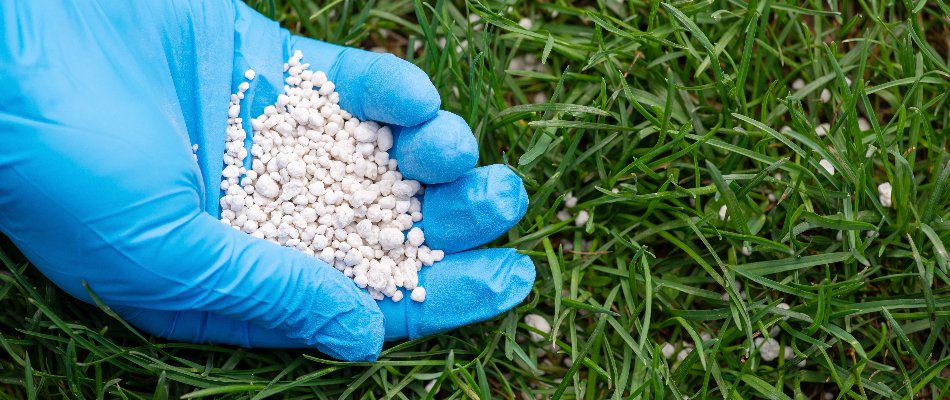 Granular fertilizers consist of small granules you spread across your lawn and water into the soil to activate. When you do this, they'll absorb into the ground and slowly release nutrients over an extended period, gradually nourishing and bolstering long-lasting healthy, verdant growth. This fertilization method is less prone to burning or stressing out your grass, which can happen when you deliver nutrients all at once at the wrong time.
---
How does liquid fertilizer work?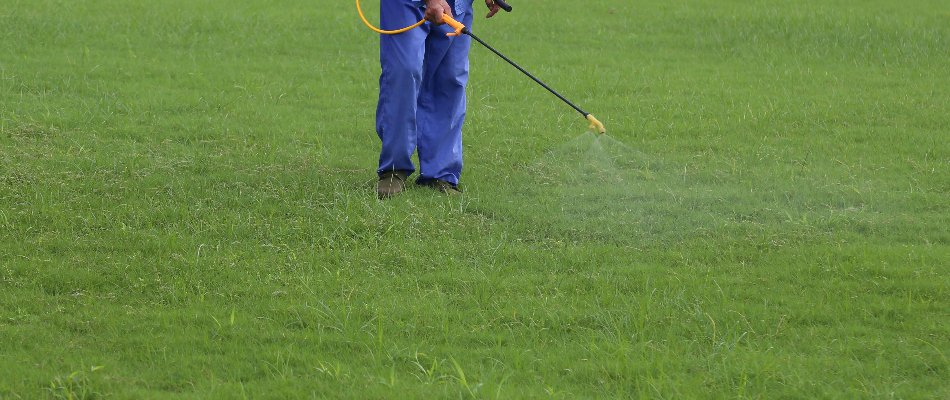 Liquid fertilizers involve spraying the treatment across your lawn, where it'll then immediately absorb into the soil and quickly get to work providing nutrients to its roots. This fast-release application is ideal when your turf needs rapid nourishment to boost its vigor and recovery, like after a stressful period. Liquid fertilizers yield results in little to no time, but it's essential to know when and how to apply them so it benefits your lawn rather than harm it.
---
Should you use liquid or granular fertilizer for your lawn in Kansas?
Both liquid and granular fertilizers supply your lawn with the nutrients it needs to encourage healthy, resilient growth, promote strong roots, and enhance its vibrant green color, including nitrogen, phosphorus, and potassium. However, which one should you use for your turf in Kansas? The answer is both, as they're equally great at different times of the year.
You'll want to utilize granular fertilizer mainly in the spring, as it'll help your weakened lawn emerge from winter dormancy and start the new growing season on the right foot. However, granular treatments are also ideal in the early summer to provide consistent nourishment throughout this stressful time and as a winterizer to help it survive the winter and green up quickly in the spring. On the other hand, you'll want to use liquid fertilizer in the early fall, as your lawn will need a rapid influx of nutrients to help it recover from any summer-related stress and get it back in tip-top shape before it goes dormant in the winter.
Pairing fertilization with
weed control treatments
is crucial for keeping pesky weeds from stealing valuable nutrients away from your lawn for themselves.
---
Call Us Today to Sign Up for Our Lawn Fertilization Service
Are you ready to take your lawn from ordinary to extraordinary? If so, our team at Lawn and Landscape Solutions is here to help! We offer a lawn fertilization service that runs from early spring until late fall, during which we'll utilize liquid or granular products according to the time of year to ensure your grass receives the nutrients it needs when it needs it. However, that's not all - this service also comes with pre- and post-emergent weed control and a grub control treatment to ensure nuisance weeds and grubs don't get the upper hand!
We offer our lawn fertilization service to residential property owners in Overland Park, Leawood, Mission Hills, and throughout the nearby areas in Kansas and Missouri. Call us today at (913) 238-9318 to sign up and help your lawn achieve long-standing success!